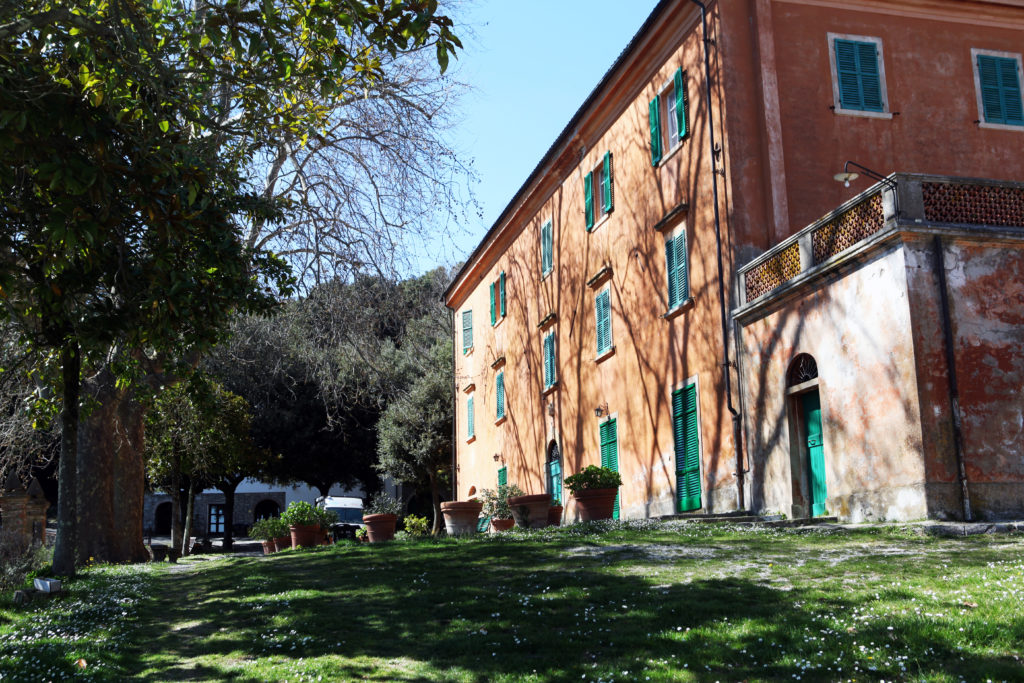 Since august 2015, I have been collaborating and organising both brief and lengthy workshops "On the art of being a clown", in this forested enchanting place. I eternally thank Francesco Pompeo, Cristina, Enrico, Rocco and Ornella for welcoming me to this ideal place where one can take care of oneself, meditate, study, be in the company of others, and create, in this spacious work space immersed in an unspoiled nature that nurtures one completely. It is a place where my intern clowns feel at home, in a comfortable environment where they can enjoy an unforgettable stay.
Jean Ménigault alias Méningue
The Agriturismo Teatro del Montevaso was conceived in 1994. From its beginning, it has been situated at the didactic farm of the same name that I acquired from my maternal grandfather. I moved here in 1994 and since then, have created and rehearsed my shows. Here, I organise and rehearse residential workshops supported by my teachers, esteemed artists and by us at the Montevaso theatre. We also offer activities for schools and for the vicinity and host other artists' and companies' creative residential workshops. From my base here, I travel to my forays and overseas activities worldwide.
I would like to make Montevaso a house for the Arts; a meeting place for those who are engaged in research; a place where one can work surrounded by nature.
The theatre space comprises 12 square metres with parquet floor, dressing rooms, showers and all conveniences and is the complete disposal of those who come to Montevaso to work with us or to propose a workshop. There are houses at Montevaso where guests can sojourn or live. We can accommodate single companies as well as large groups.
I feel that the added dimension of living among nature has a great importance in the learning and creative spheres and so I have sought to make our home welcoming and suitable for residential work. Thanks to the beauty and ample space at Montevaso, one can enjoy the company of others, living and working together, completely immersed in their creative work and, at the same time, can have one's own space in which to preserve intimate solitary moments.
I thank everyone who shared this project with me, those who contributed to building and bringing to this experiment to life,
Those who have passed by Montevaso leaving their thoughts, words and passions.
Francesca Pompeo, artistic director of the Montevaso Theatre.