Four recent productions embellished
with most unusual worlds full of poetic meaning.
Shows currently performing, planned schedules.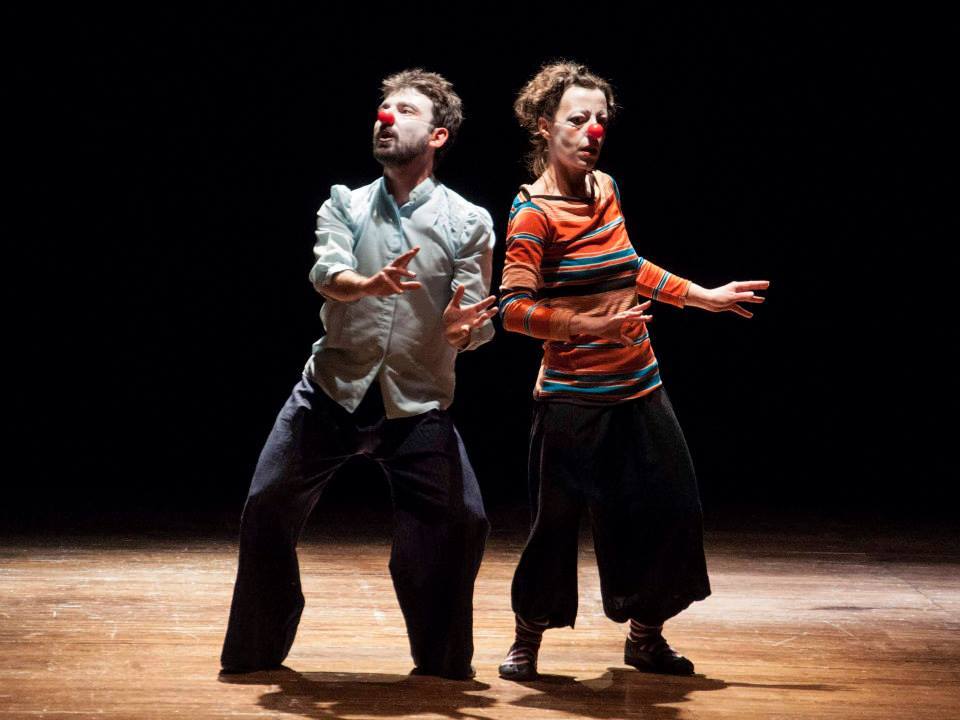 The first clowning creation of the theatrical company Voci Erranti. Sorgenti Review 2014 – "Lavori In Corso" Friday 9th May, Milanollo di Savigliano Theatre (Cn)
Collective work with six clowns from the theatrical company Voci Erranti. Company directed by and work created by, Grazia Isoardi, this artistic project was born of a continuous course over the past years of a lengthy educative, artistic journey in theatre and clowning in various workshops conducted by Voci Erranti at their base with the French clown, Jean "Méningue".
"Lavori In Corsi" (Works In Progress) represents the meeting of six clowns, each bearers of their own personal awkwardness in an immoral world that is falling apart and unstable…
Meeting the others in this habitated world and to be befitting of them is their only salvation! If those who surround us and who secretly offer us their hand are to give life to our playful hopes of all being together…
By and with : Tiziana Bertone, Patrizia Cardarelli, Simone Morero, marco Mucaria, Grazia Oggero, and Cristina Soci.
Direction : Jean Ménigault "Méningue"
Lighting : Elena Piscitilli
Produced by : VOCI ERRANTI