Four recent productions embellished
with most unusual worlds full of poetic meaning.
Shows currently performing, planned schedules.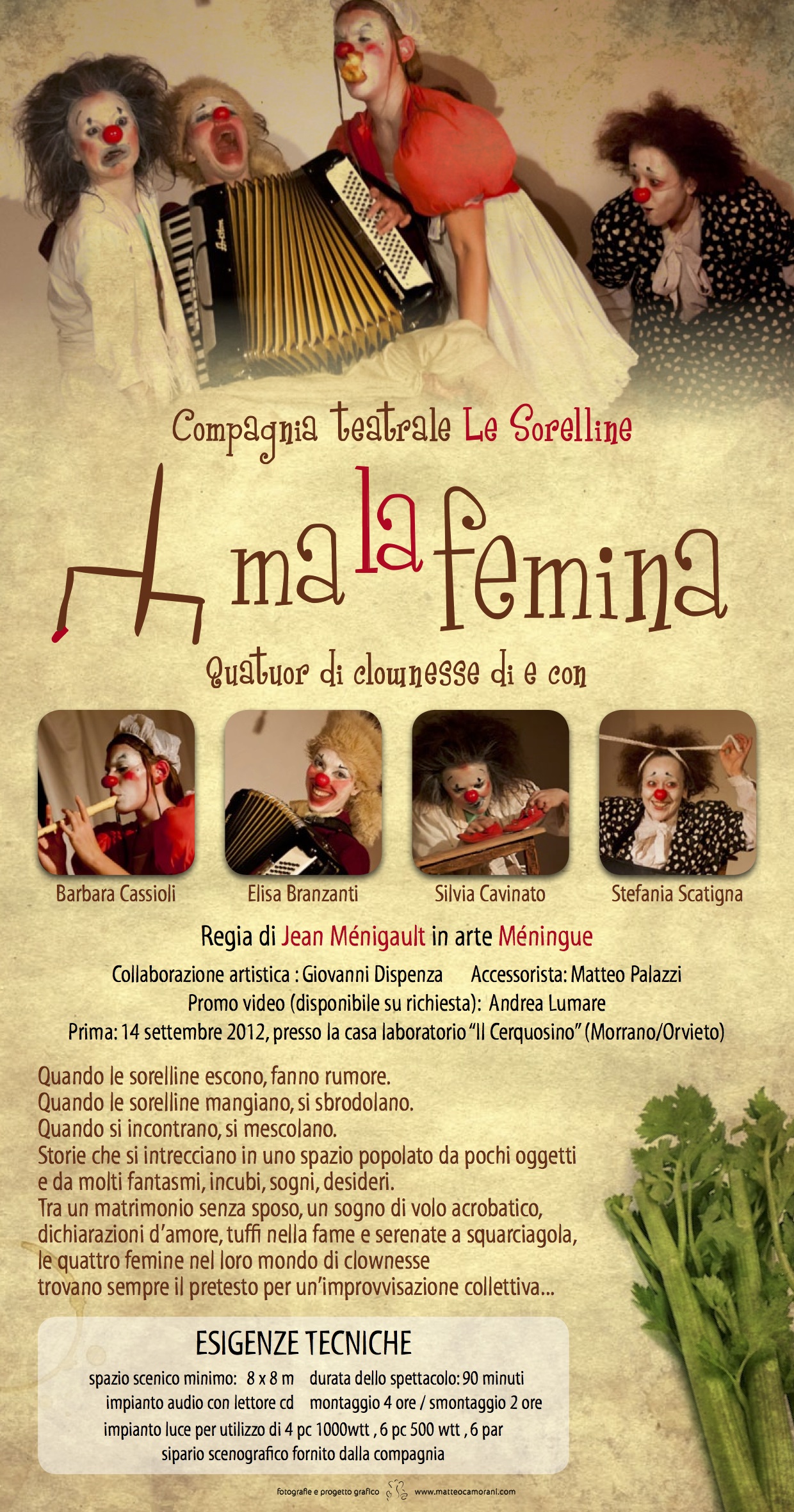 When the little sisters go out, they are noisy. When the little sisters eat, they dribble. When they meet, they stir.
Stories that intertwine in a space occupied by few objects and by many ghosts, nightmares, dreams, desires. Between a marriage without a groom, a dream of acrobatic flying, declarations of love, descents into hunger and rowdy evenings, the four women in their clown world always find an excuse for a combined improvisation…
Creation : 2012
By and with : the company Le Sorelline (The Little Sisters Acting Company)
By and With : Barbara Cassioli, Elisa Branzanti, Silvia Cavinato and Stefania Scatigna
Director : Jean Ménigault "Méningue"
Artistic Collaboration : Giovanni Dispenza
Sets : Matteo Palazzi
Length : 90 minutes
Datasheet on request.