Four recent productions embellished
with most unusual worlds full of poetic meaning.
Shows currently performing, planned schedules.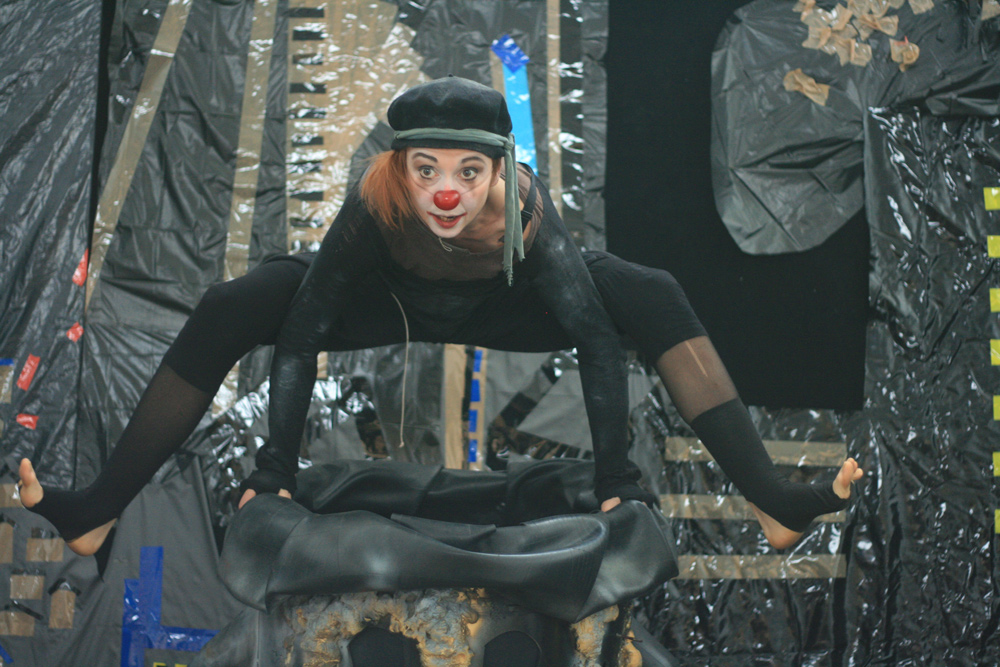 One clownesse show with musician on stage
by Urana Marchesini and with Max D'Adda
And that which seems, murmers in a final appeal, in a final sigh the objects of a common waste, abandoned to the pleasure of your desires. Fortunately, a very sinuous being elected a home for you, who for our pleasure guides us to his imaginary palace: where all is revived; all is reborn and leaves us to dream.
Created : 2002
By : Urana Marchesini and Jean Ménigault "Méningue"
With : Urana Marchesini
Percussion : Max d'Adda
Director : Jean Ménigault "Méningue"
Original Music Score : Max d'Adda and Matteo Nahum
Costumes : Eliana Marchesini
Extras : Mario Marchesini
Length : 75 minutes
Datasheet on request.