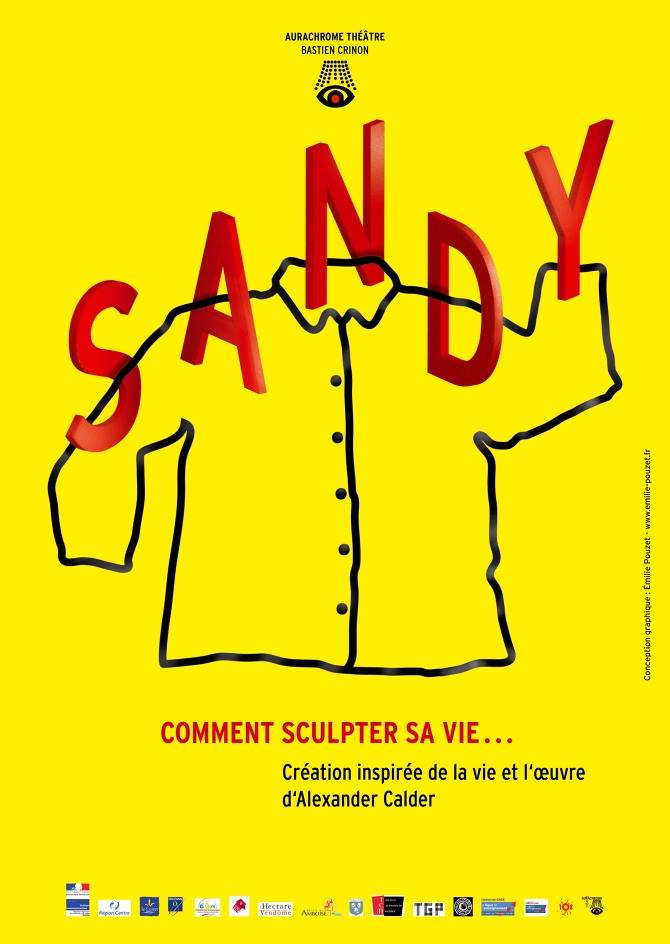 Theatrical creation by Bastien Crinon, Aurachrome Company
In this creation, Bastien Crinon – through the creative spirit of one of the greatest sculptors and painters of the 20th century, Alexander Calder, alias "Sandy".
This production is illuminated by the indefatigable entertainer, dreamer and variety artist that was Alexander Calder. It is a true artistic representation, mixing theatre and circus with musical and visual creations. "Sandy", this circus appassionato had the habit of playing the puppeteer with his metallic wire figures in his "Calder Circus" that was worked by three artists. They interpreted various characters and numbers with a lucid and moving narration in an art studio workshop.
For this first collaboration with Bastien and his company, Méningue looks at the work with an outside view and manages the actors atogether alternately with Rèmy Gravire.
Friday, 18th October 2013, 8.30pm – "La Fabrique su Loire" ("The factory on The Loire River) – France.
Script and Direction : Bastien Crinon
With : Majorlaine BARONIE – Bastien CRINON – Abigaïl DUTERTRE
Stage management of actors and sideline supervision : Jean MENIGAULT – Rémy GRAVIER
Mobile metal poetic props : Valentine HERRENSCHMIDT
Lighting creations : Aurora THIERY
Sound creations : Quentin AURAT
Stage creations : Oliver BERTHEL
Graphic artist : Emilia POUZET
Video : IMMAGINE IN ART