Four recent productions embellished
with most unusual worlds full of poetic meaning.
Shows currently performing, planned schedules.
Clown duo with and by Valeria Emanuele & Mehdi Benabdelouhab
The company Les têtes de Bois
After Homer's "Odyssey"
The plot is about the story of two characters, two clowns. One is called Ulysse and the other Penelope. They form a couple that eventually breaks apart. Ulysse must leave, his odyssey is the only way out of their love affair. Here he is sailing on his suitcase, ready to face the enchanting song of mermaids, the realm of the dead, loneliness. During this time, his Penelope is finally savouring a newfound freedom. But her euforia will be brief…
The mise-en-scene (the poetic story)
"Ulysse et Pénélope est une odyssée clownesque contemporaine où la mer vineuse devient merveilleuse au gré des contrées, et par l'imaginaire dévoilé, embarque le spectateur avec lui."
Jean Ménigault alias Méningue
This is a modern version of Homer's work introduced by the company, "Les Têtes de Bois". Ulysse and Penelope are manifested as being invited to travel and dream; life's journey with its paradoxes, its contradictions, dangers and surprises, mixing the strangeness of the unknown with the sad memory of the familiar. The story involves the situation of bringing two naive people together, confronted with the difficulty of existing in this world. But when it is called Ulysses and Penelope, it can only be an odyssey!
Destiny inevitably makes the two protagonists live a burlesque odyssey in a paradoxical world.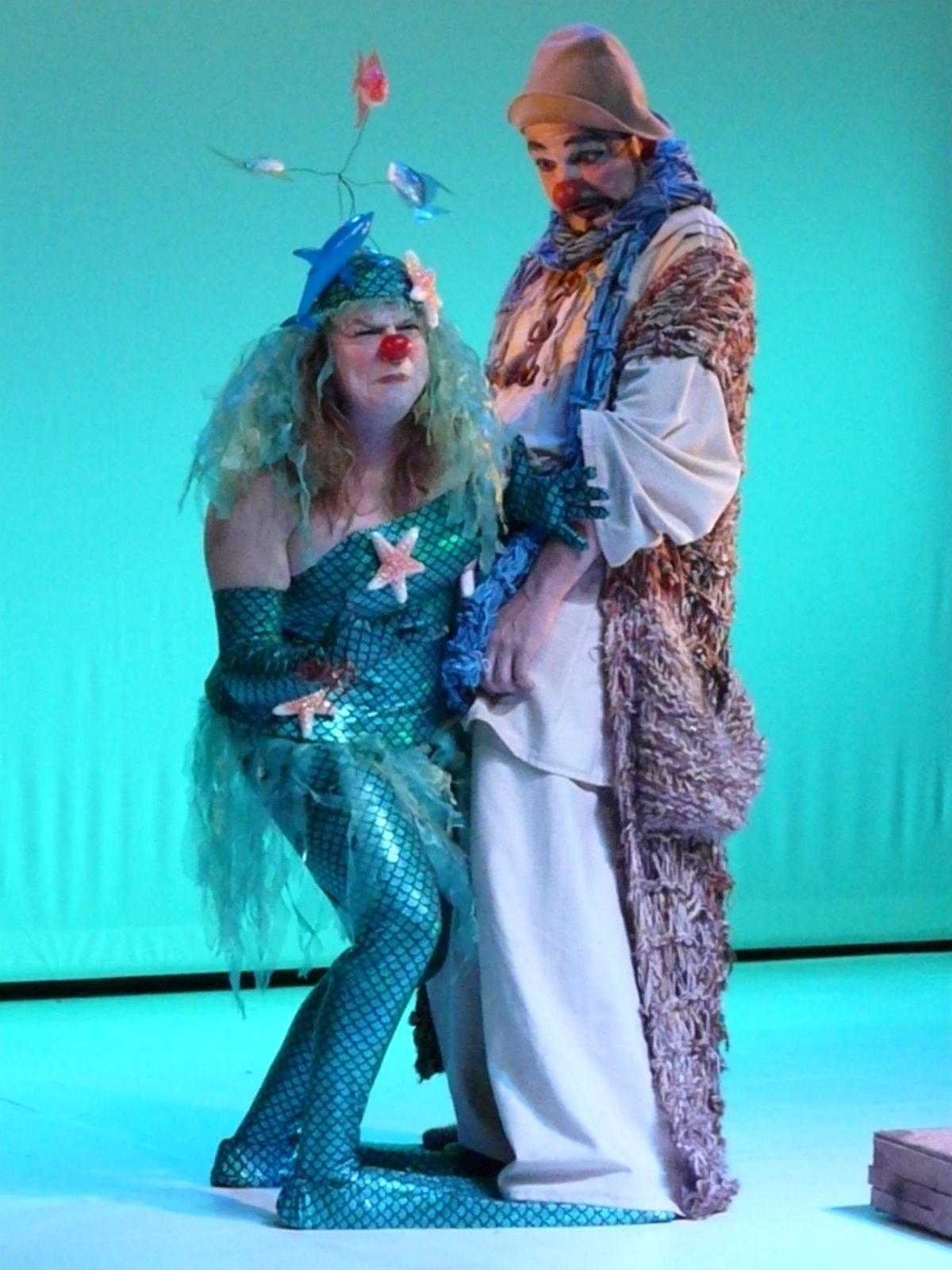 Created : 2010
By Valeria Emmanuele, Mehdi Benabdelouhab, Jean Ménigault alias Méningue
Ulysse : Mehdi Benabdelouhab
Penelope : Valeria Emanuele
Director : Jean Ménigault alias Méningue
Ligth designer : Gabriele Bosc
Sets and Costumes : Sonia Sivel
Length : 55 minuti
The show is suitable for children over four years of age.
Datasheet on request.