Theatre: Clown Solo "Made in Terre"
Street Theatre : "Bouffonnerue" – Clowning performance
Shows currently performing, planned schedules.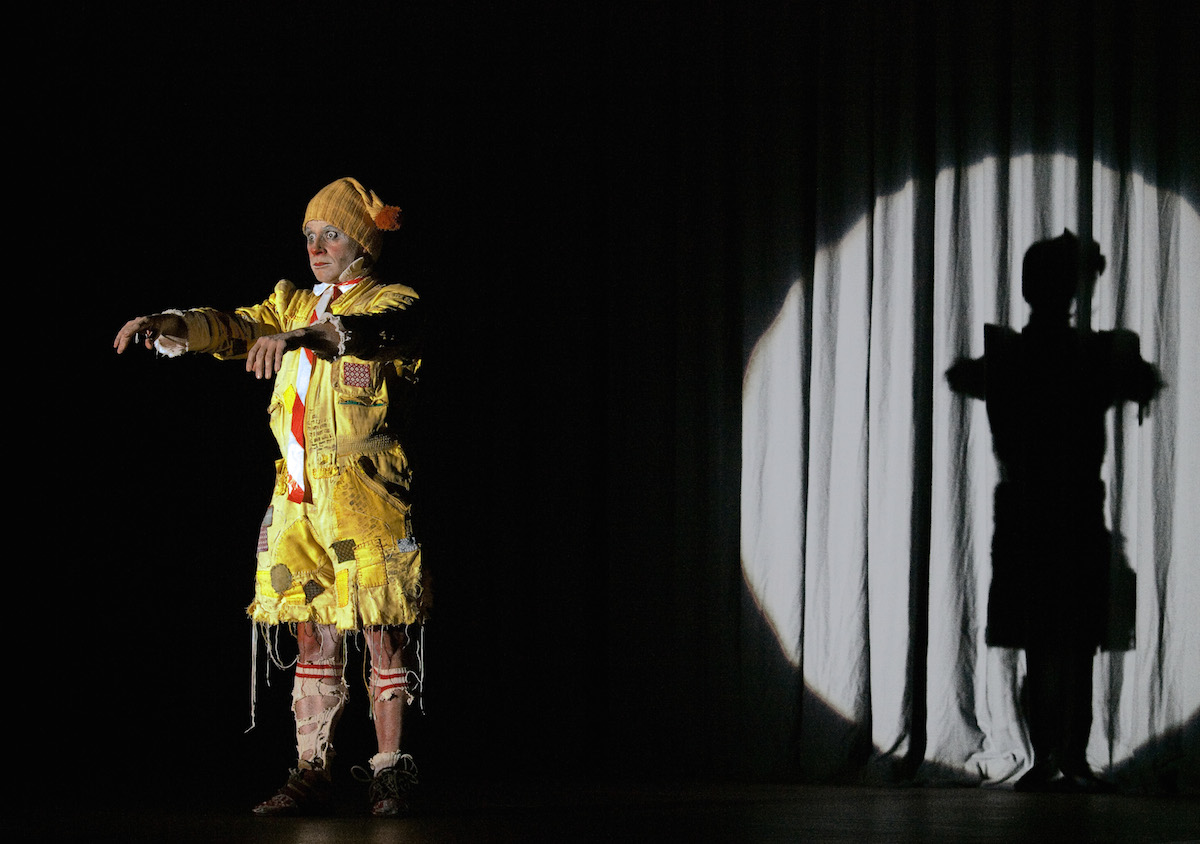 Tour dates
25 August 2023 - Senza Fili Pinocchio street festival (Italy)
8 August 2023 - Arena spettacoli (Italy)
6 August 2023 - Eliopoli Calambrone, Pise (Italy)
2 August 2023 - Giardino pubblico Muzio di Tommasini à Trieste (Italy)
5 March 2023 - Teatro di Capannoli (Italy)
14 January 2023 - Teatro di Lari (Italy)
23 October 2022 - Hangar Teatro, Trieste ()
20 March 2022 - Hangar Teatro, Trieste ()

cancellation

6 February 2022 - Teatro di Capannoli - Toscane (Italie) ()
7 September 2021 - Teatro Nuovo Pisa (Italy)
24 January 2021 - Admiral Park Hotel (Italy)

cancellation

23 January 2021 - OFFINA RIDENS (Italy)

cancellation

22 January 2021 - OFFINA RIDENS (Italy)

cancellation

26 April 2019 - Festival Les 3P'tits coups (France)
30 April 2017 - Atelier Teatro Fisico (Italy)
29 April 2017 - Atelier Teatro Fisico (Italy)
14 January 2017 - Teatro di Lari (Italy)
Made in Earth
One clown show with and by Méningue
Allow us to say a few words about a show that has no words !Made In Terre
Not just a show, it is about poetry, a completely original story. Narrated in comic and burlesque form, the language used is body, gestural and emotional. The world of the clown is always present with all of its paradoxes, dramas and nonsense. The story, like all stories of its type, is simple and complex at the same time… like that of human beings ! He, the living human being is forever taken in by a trap of his own making – "power" – this dominion that humans never cease to construct, to expect and to impose. Unfortunately however, he too often forgets the other great power – that of life –this creative energy from which all is born and which comes home to roost when it is ignored. The show is a caricature of human evolution and of the actual world, as well as its contradictions and absurdities, that is narrated in an evocative and absorbing style. Situations of every type follow. We rediscover Adam and his conscience reincarnated in Dominator, simultaneously attracted and frightened by weapons. After the advertising spot, here we have Guido Giusto who mimics game shows on television. The grand finale is the arrival of Discoman, a crazed dancer who can't suppress his own explosive vitality.
Creation : 2010
By and with : Méningue
Director : Méningue
Artistic stage collaboration : Olivier Roy
Light designer : Jérôme Lebaillif
Sound creation : Frédéric gourment
Costume designer : Ilenia Biffi
Length : sixty minutes
The show is suitable for children over seven years of age.
Datasheet on request.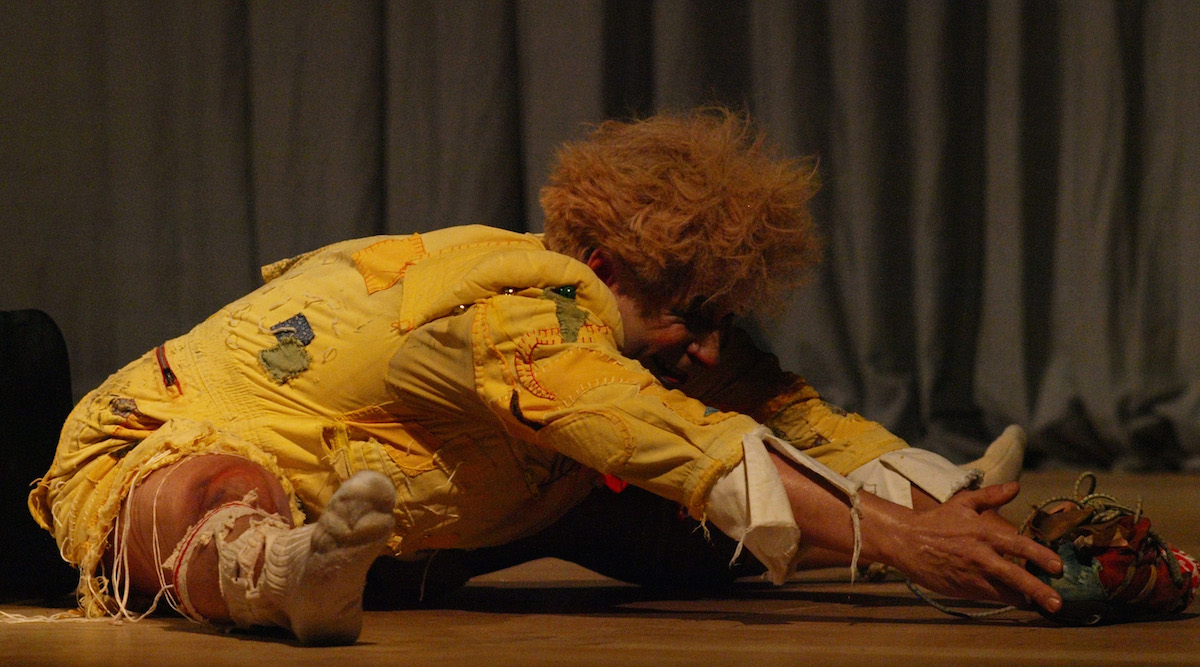 Made in Terre is his new theatre performance composed of new sketches constructed around the plot of his first solo, Le Bouffon du Royaume Terre (The Jester of Earth Kingdom); there have been more than 700 performances in Europe since its creation in 1990.
Méningue, already the idol of many children and charmer of adults, harks from French mime tradition and arrived in Italy some years ago. Méningue, clown of our times, is like a sponge that absorbs the various and varied aspects of humanity: a thousand masks, a thousand walks, a thousand postures, a thousand conditions of the soul. Gestural artist, Méningue finds inspiration in the refinement of Chaplin as well as in the anarchical traits of Totò.