Grand and spectacular parade, artistic stage management by Lebigre & Roger of the company, Compagnia Del Carnevale.
For the celebration of the fourteenth anniversary of the return of Macao to China.
Following the great success of the show," La Ballerina" (The Ballerina), the company, Compagnia del Carnavale of Gilbert & Elodie Lebigre and Corinne Roger from Viareggio, the company was entrusted with the artistic production of this great event that reunited in Macao. More than six thousand international artists gathered in the city and certain troupes performed in the grand spectacular show on the great stage in Tap Seac Square.
The company, Leibigre & Roger are artistic masters in the creation of sculpture, set design and of huge moving, animated creatures that evoke many emotions and are a source of inspiration for the artists associated with the project.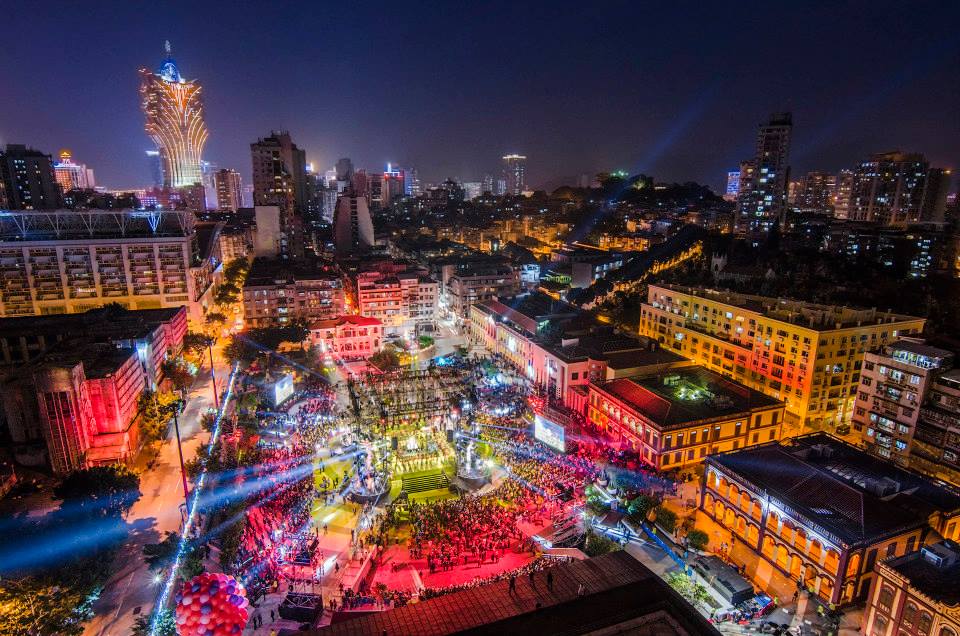 The company left China with a troupe of around sixty artists – ballerinas, singers, trapeze acrobats, clowns, technicians and workers of giant puppets – for the parade and grand spectacle that was created between China and Italy during many long months simultaneously and in strict agreement, despite the distance.
Méningue worked with the company, Lebigre & Roger in 2005 for his numerous carnival events. He perfected the training and development of actors and company dancers; created clown make-up and participated in the writing and staging of different stage direction with twelve clowns and twenty actors / dancers in strict agreement with the artistic producers for the creation of the opening show and the finale. He performed as a clown both in the street parade and in the show with the troupe.